Ecology Tourism
HOME > Visiting > Famous Attractions > Ecology Tourism
Seonam dam Lake Park
Seonam Lake Park is an ecological park consisting of three sections with a total length of 3.8 km. Section 1 consists of a cherry blossom tunnel, a pedestrian road, an outdoor performance hall, and a flower bed. Sections 2 and 3, with their ecological swamps, pampas grass fields, and healing forest trails offer a wonderful eco-friendly leisure space.
Solmaru-gil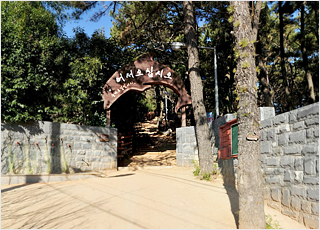 Solmaru-gil, the vivid 'Ecology Path of Ulsan' linking human beings with nature, starts from Seonam Lake Park. It is a 24km 'trail circulating the downtown' connecting Sinseonsan Mountain, Ulsan Grand Park, Munsu International Archery Center, Samhosan Mountain, Namsan Mountain and The Taehwagang National Garden.
The Taehwagang National Garden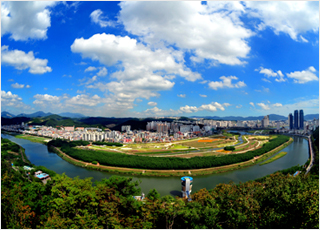 Taehwa River was the mother stream of Ulsan community, constantly inspiring the rich culture and heritages of Ulsan area. Flower beds are created on the Taehwa River bank areas so to generate green-friendly environment where human and nature can live together. The local residents can enjoy the rich green areas and the better standard of living.