Theater & Performance Hall
HOME > Information > Leisure > Theater & Performance Hall
Lotte Cinema
Lotte Cinema is a high technological multiplex theater that has 9 screening halls with a total
of 1,480 seats. Lotte Cinema plays films in 9 different screening halls, with seating capacities ranging from 70 to 270. You can select from
a wide variety of movie choices. Every hall is equipped with state-of-the-art audio and visual facilities.
CGV Ulsan Samsan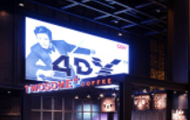 11 theaters/2,487 seats
Largest and best facility in Ulsan, largest IMAX screen in Korea, 4DX, GOLDCLASS, SWEETBOX, VETABOX
Location

| 5th floor, 185 Hwahap-ro, Nam-gu, Ulsan

Contact

| 1544-1122
Ulsan Culture and Arts Center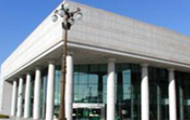 The cradle of Ulsan's cultural renaissance, the Ulsan Culture and Arts Center is the Ulsan residents' arts pavilion, providing such valuable
cultural spaces, including state-of-the-art banquet halls, and other ancillary facilities. The Ulsan Culture and Arts Center exerts every effort to
enhance the cultural awareness of Ulsan residents by providing quality performances, exhibitions, and other cultural activities.