Hotel
HOME > Information > Accommodation > Hotel
Hotel Lotte Ulsan
A building with five stories below and twenty four above the ground with 51,866.76yds on a scale including two hundred guest rooms,
international conference halls, small and medium banquet rooms, jungle plaza, a swimming bath, Sky Lounge etc. is being pla.
Location

| 282, Samsan-ro, Nam-gu, Ulsan

Contact

| +82-52-960-1000
Ulsancity Hotel
Our hotel embodies nature's splendor paired with a cozy comfortable environment for our esteemed guests. We have six types of hotel rooms
tailored to your unique style to choose from. We have a beautiful Penthouse and Garden concept located in our suite on the eleventh floor
where you can enjoy a wonderful view of Ulsan's skyline.
Location

| 246, Samsan-ro, Nam-gu, Ulsan

Contact

| +82-52-240-2000
Haeya Hotel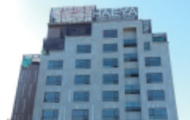 The tourist Hotel is located in Ulsan surrounding this beautiful The Taehwa River. Each of our rooms has a total of 57 rooms completed with different concepts and designs. Re-created space full of personality. Restaurants in the area offer a more elegant breakfast
for all hotel guests. In addition, services for the business and provide free laundry services.
Location

| 11, Samsan-ro 395beon-gil, Nam-gu, Ulsan

Contact

| +82-52-256-2980
Lotte City Hotel
Lotte City Hotel Ulsan is a business hotel situated close to a banking district, shopping town, and airport and bus terminal in the new town of Ulsan, Korea's largest industrial city. It opened in June 2015 and is equipped with 350 rooms, making it the largest hotel in Ulsan.
Location

| 204, Samsan-ro, Nam-gu, Ulsan

Contact

| +82-52-990-1000
Shilla Stay
Shilla Stay is a business hotel newly presented by Hotel Shilla. It offers carefully selected services and products as needed by guests according to the Hotel Shilla values.
Location

| 200, Samsan-ro, Nam-gu, Ulsan

Contact

| +82-52-901-9000
Pandora Hotel
The Pandora Hotel is located within a 10-minute walking distance from the Ulsan Express Bus Terminal and Lotte Department Store Ulsan Branch. It is near several industrial complexes and is 15 minutes from the Ulsan Airport by car. Ulsan's main tourist sites, Ganjeolgot Cape and Tongdosa Temple are also less than a 50-minute drive away. Rooms are equipped with soundproofing and are accessible by elevator. The hotel provides 24-hour reception and offers bicycle rental services, billiards, and room service. It also provides an exclusive free parking lot for hotel customers who come by car.
Location

| 8, Samsan-ro 392beon-gil, Nam-gu, Ulsan

Contact

| +82-52-716-2553
H Hotel
The H Hotel is situated at the center of transportation, business, and commerce and near the Ulsan Express Bus Terminal, Lotte Department Store, Hyundai Department Store, and UP Square Ulsan Branch, so guests can enjoy the various things to eat and see. Ulsan's main tourist sites such as the Royal Tomb of King Munmu, Whale Museum, Taehwagang National Garden Sipridae Forest, Ulsan Grand Park, and Jeongja Beach are also less than a 20-minute drive away.
Location

| 7, Hwahap-ro 178beon-gil, Nam-gu, Ulsan

Contact

| +82-52-271-9044
Hotel Yeoubi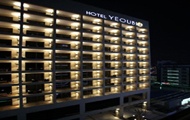 Equipped with various auxiliary facilities such as a parking lot, restaurants, and seminar rooms in addition to rooms with modern interior decorating to provide comfortable travel for customers, this hotel also boasts an optimal location.
Location

| 14, Saneop-ro 647beon-gil, Nam-gu, Ulsan

Contact

| +82-52-267-7777
Staz Hotel Ulsan
The Staz Hotel gives its best efforts to provide a memorable trip for guests with its convenient location, reasonable prices, and comfortable services. It is striving to become a global hotel chain by opening the Staz Hotel chain in major cities in Korea and overseas in addition to the currently operating hotels.
Location

| 65, Namjung-ro, Nam-gu, Ulsan

Contact

| +82-52-922-4000
Toyoko Inn Hotel Ulsan Samsan-dong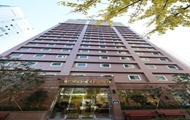 The Toyoko Inn is an accommodation specialty hotel that offers reasonable prices with the advantage of a short distance from the train station as well as operating under the basic concept of safety, comfort, and cleanliness.
It offers safe accommodation facilities and services as well as clean, pleasant rooms for guests to feel at home during a business trip or after a long day of work.
Location

| 308, Samsan-ro, Nam-gu, Ulsan

Contact

| +82-52-257-1045
Ashton Hotel
Ashton Hotel is the only hotel in Ulsan with a rooftop pool.
You can enjoy the sound of sunset falling from the rooftop bar in the city center, and we will try to be reborn as a recreational hotel in the city as well as business customers with various banquet events and auxiliary facilities.
it has five types of rooms, a cafe, a restaurant, a rooftop lounge, and a swimming pool.
Location

| 8, Jungang-ro 213beon-gil, Nam-gu, Ulsan

Contact

| +82-52-265-6081
Brown-Dot Hotel (Samsan-dong)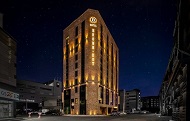 Located in Samsan-dong, Brown-Dot Hotel is about a 20-minute walk from Ulsan Express Bus Terminal and about a 10-minute drive from Ulsan Airport. Nearby tourist attractions include Taehwagang Canola Field, Taehwagang National Garden, and Ulsan Sports Complex, which are about 10 minutes away by car.
Location

| 6-17 Samsan-ro 383beon-gil, Nam-gu, Ulsan

Contact

| +82-52-277-2700